WPS Team
Installation Pro Version
Last Updated: December 1, 2022
WPS Team Pro Account Login:
As soon you purchase the WPS Team Pro plugin successfully, you will get an email having your license key, username, password, and plugin's download link. It will look like this: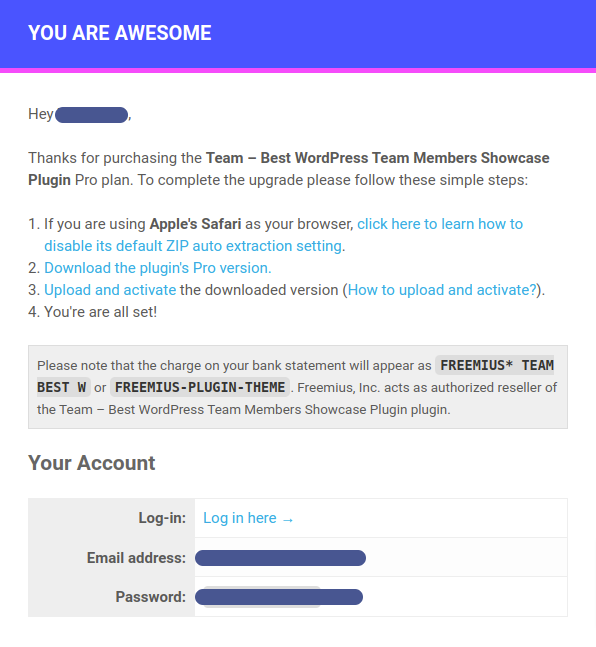 Download the plugin from the email or Account Dashboard.
Note the license key, it is necessary to activate the plugin.
WPS Team Pro Installation:
Log in to your Website Dashboard.
Navigate to plugins>Add new.
Click on the "Upload Plugin" button.
Now choose the pro version, that you just downloaded.
Finally, click on the "Install now" button & activate it.
That's how to install the pro version. You can apply other FTP / Cpanel methods like free version installation too. If you have the free version installed on your Website, then it will be deactivated automatically when you activate the pro version.
Insert & Activate License Key:
After installation and activation, you will be redirected to the license page, as like below. You need to insert the license key & activate it. Otherwise, the pro features will not be unlocked.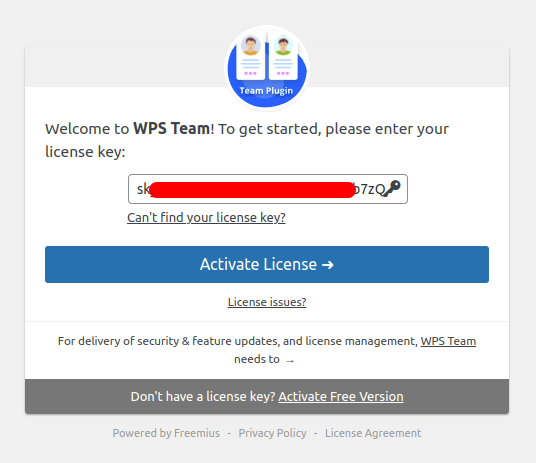 Alternative Method to Active license:
You can also activate the license key from the installed plugin page of your website dashboard.
Navigate to Plugins>Installed Plugins
Now find out WPS Team Pro Plugin
Click on the "Active License" button
You will get a popup where you have to insert the license key.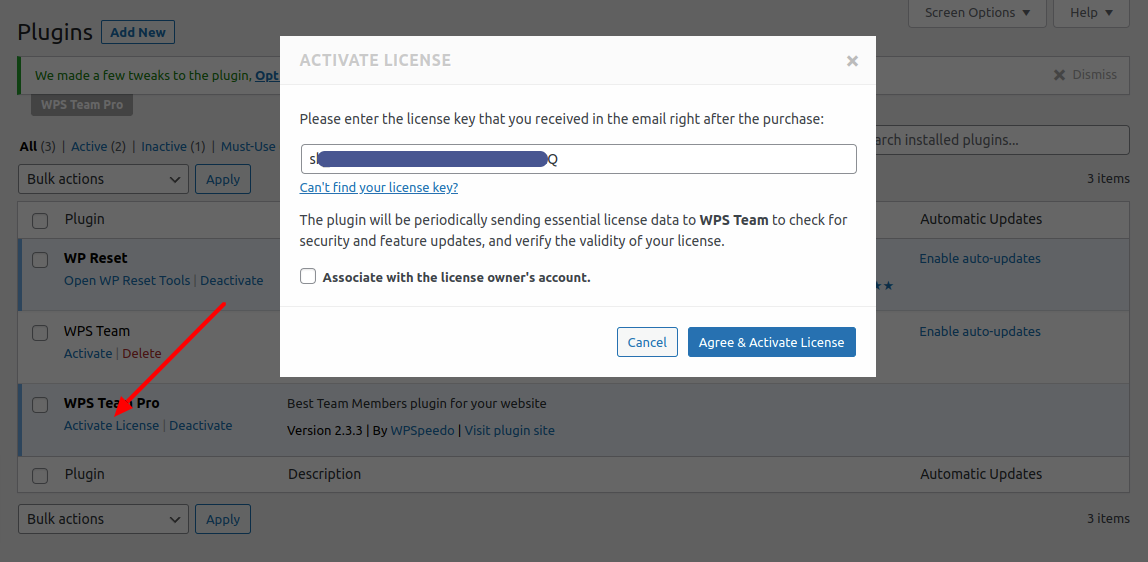 ---
That's how you can install the WPS Team pro version and activate your license key. If you notice any problems while installing the pro version, please contact us.